Welcome to the home of Eilee's creative portals: ART | MUSIC | PROSE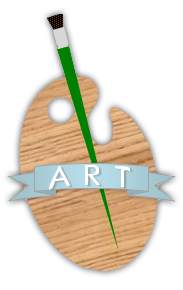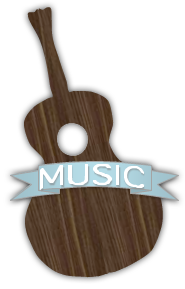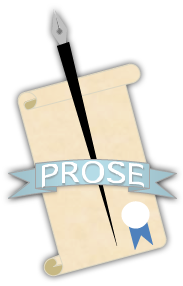 Here via my Twitter? Seeking my PHOTOGRAPHY or PAINTING prints or NFTs? Here: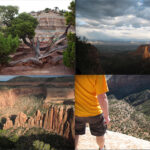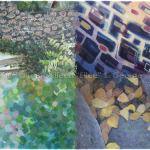 But there's more!
Most everything I produce is branded under my business above or under my personal hashtag: EiCandee.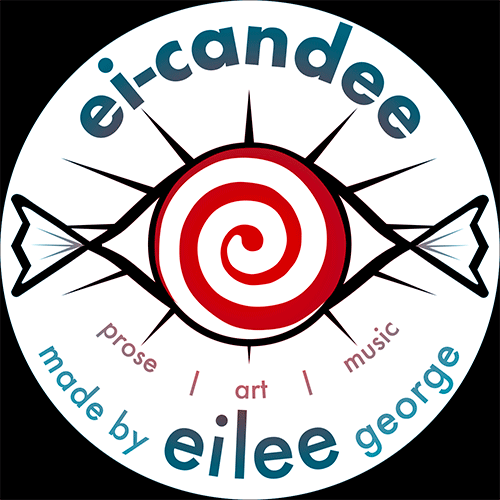 ♥
The quick take is above. But I could keep you reading for hours or days if you wanted!
Hi and welcome! I'm Eilee George, a visual artist, musician and writer, working near beautiful Denver, Colorado. People call me a Renaissance woman: I draw, paint, sing, sculpt, create digital art, and occasionally design and fabricate costumes and furniture. I also do my own graphics and web design, play piano, ukulele, mandolin, percussion, study various languages, and do business via my company SmARTful Solutions By George.
ANNOUNCEMENTS

UPDATED INFO 2023: The past couple years represent a personal renaissance that's still running strong. I wrote a TON of songs and I've been rocking my photography. I'm gearing up to sell photos, digital art and multimedia hybrids of ART | MUSIC | PROSE together, on the NFT market; see my Twitter for status of this project, plus far more photos in my timeline than in the gallery here on the site (I'm learning about the NFT market first). This will NOT eliminate print/traditional work.

I am putting live performances on hold indefinitely as I focus on being a studio musician/singer-songwriter. So far I've only posted covers; that will evolve. Check my MUSIC pages for samples! 

Additionally, I'm still  selling painting originals, and painting and photography prints while I copyright all these songs. I am also putting lessons in drawing or ukulele on hiatus while I research and then launch my NFT collections.

Please help support the living, breathing, original-producing creative community. Thank you!
So…what kind of Renaissance woman am I?
Musically, I sing and play ukulele and occasionally other instruments, focusing on styles of the first half of the 20th century, as well as on my own originals inspired by that time.

In visual arts, I work in various media, especially photography, and acrylics and many other media on various substrates. 

My writing ranges from poetry to short stories to, of course, songs–and I have blog posts scattered through my site.

I accept custom commissions for songs, poems and/or artworks, so feel free to contact me with your needs & ideas via my contact page for questions, commissions and purchases.  I plan to delegate a PCI-compliant third-party online market site through which purchases will be possible in the future; until then, please contact me directly via my contact form. I am in the research stage and wading through an overwhelming abundance of options (and iffy reviews), so if you are an artist/vendor yourself and have any ringing endorsements for a particular platform, please contact me here and tell me what it is and why you like it versus others; I will appreciate any input that isn't a blatant spammy sales pitch.  If I choose your suggestion I may provide you with a free 8×10 print of your choice from the site (only one winner; if multiple folks suggest the winning site I'll do a drawing for the winner, so please include adequate contact info even if a PO Box).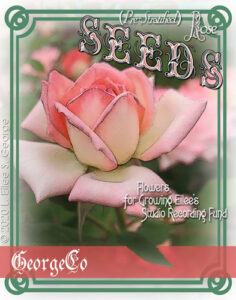 I want to put a little thought out there. Musicians and artists of all sorts can't create and release in a void – we need you, as many expenses come up front. I'm making a page for funding, and as it develops it will have links added to it to facilitate that – but you can always Contact me directly for sooner options that are more old-school. To read more, please click the rosy "SEED Money" seed packet image adjacent to this paragraph (if it doesn't go anywhere I haven't set up the page yet).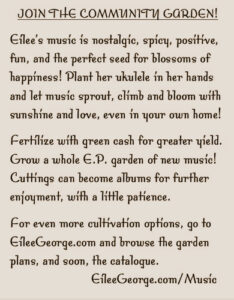 I genuinely appreciate your interest! I will reward my sponsors when I have some income coming in, if you give me adequate ways to contact you to do so. If you have suggestions of platforms that I can use for this while I'm figuring it out, I welcome the ideas too! Thank you.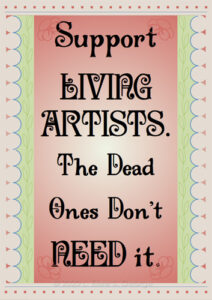 Thanks for visiting, and I hope you enjoy looking through these creative portals.
♥ – Eilee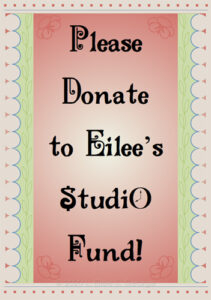 Info & internal link shortcuts:
To learn more about current events, please visit MY BLOG, and relevant areas of the site such as the calendar and show pages (to be called "Gigs").
Art lessons in the Elements and Principles of Design: Introduction to the Elements & Principles of Design
Additional general art lessons in my blog here. 
The detailed Artist Statement on my About page can be viewed here. Also see my FAQ, and more of my philosophy can be found here.
My more recent artwork can be viewed here.
You can read about my musical pursuits here.
If you want to buy any of the available originals or prints, or to commission custom artwork, you can contact me here. 
I do my own web design, graphics, animated GIF art, logos, copywriting and other marketing and branding work; if you're interested in my skills to help you with yours, I work through our family business, SmARTful Solutions by George, a site which you can visit by clicking its logo at the top of this page, or just by clicking here.
ATTENTION: Please tell me if you observe serious issues on the site and I'll fix it soonish; I'm experimenting with some new features. Thanks!
All content on this site © 2013-2023/present L. Eilee S. George; all rights reserved.