Location: PROSE hub (&
Blog

)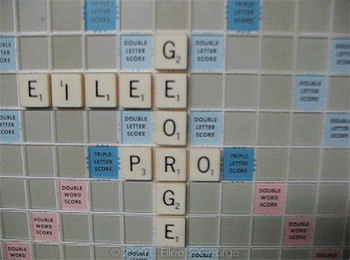 Welcome to the Eilee George prose hub – I like to write anecdotal and how-to blog posts in several creative areas, as well as Blog essays, Poetry, Words of Wisdom, and more. A lot of my art lesson posts are collected under the Art menu heading above, but you can find them here, too, along with a lot of other topics. I also have videos in the MUSIC section with ukulele lessons and a chronicle of what it's like to start getting onstage and sharing your music with others.
I am a strong believer that ANYONE can draw, or play an instrument, if they want to learn – it's a set of skills and principles, just like anything else. As a prolific writer (although not always online), I prefer to use an unstructured, informal sort of prose as my writing style; thus I chose "prose" over the word "blog" in the menu tab title…but it is essentially a blog. On my own time, I write short stories, essays and lots of poetry and songs, and I'm even working on a couple of books. Here on the site, it's more like articles, essays and how-to's.
I try to categorize art topics by media or lesson type. The following table of contents will, for now, serve only as a teaser as to what you may be able to look forward to reading later on, if you're continuing in your creative quest and if I find more time to write; some things may change. If you see a link below, then I've already posted it. I'll throw other unplanned entries in as special events occur. If the presentation gets confusing, shoot me an email here and let me know; I'll try to fix it. For now, check the sidebar for what I've actually posted. I'm still figuring out my preferred blog organization and categories etc. So…let's learn together!
DRAWING AND PAINTING
Elements and Principles of Design – Introduction
Elements of Design: Line
Elements of Design: Shape in Simple Space
Elements of Design: Form, Texture and Pattern
Elements of Design: Hue, Value, and Intensity
Elements of Design: More on Space, Proportion and Scale
Principles of Design: Balance
Principles of Design: Create Drama with Contrast
Principles of Design: Variety versus Unity and Harmony
Principles of Design: Movement, Rhythm and Repetition
Principles of Design: Emphasis and Dominance
How to Create a Pleasing Two-Dimensional Composition
The Color Wheel: Primary/Secondary/Tertiary Colors
The Color Wheel: Value: Tints and Shades
The Color Wheel: Intensity, Compliments and Tones
The Color Wheel: Triads, Tetrads and Other Combinations
Color Psychology
Linear Perspective & Atmospheric Perspective
Dissecting the Human Body: Finding Proportion in Figure Drawing
How to Break Down Proportion in a Face
Media Techniques: Working with Graphite
Media Techniques: Working with Charcoal
Media Techniques: Working with Pastels
Media Techniques: Working with Colored Pencil
Media Techniques: Working in the Acrylic Paint Medium
Media Techniques: Working in Other Paint Mediums
Style: A Wealth of History to Inspire the Future
Style: Interpretation and Finding your Unique Viewpoint
Style: Some Tips on Methods of Abstraction
Inspiration and Influences: You Don't Live in a Vacuum
My Favorite Supplies and How They Earned the Distinction
DIGITAL PHOTOGRAPHY
How to Organize Your Inventory
Getting Up Close and Personal: Using the Macro Lens
Digital Photography: Framing Your Shot
Filters Aren't Everything
Practical Uses For Digital Photography
OTHER ART TOPICS
Closer Look: 3 Trees Triptych
New Church Art Dedicated!
Eilee's Favorite Art Supplies & How They Earned the Distinction
Evolution in Faith & Art
The Mind's Artistic Eye
An Ounce of Prevention…
How to Safely Remove Various Paint Stains/Adhesive Residues
MUSIC SUBJECTS
New Videos Page!
New Music Page!
Studio Days
CRAFT PROJECTS
How to Affix Weird Things to Each Other
Mini Model Mentor: Episode 1: A Model Love Story
How to Make a Working Lamp
Going the Extra Mile in Costume Concept and Construction
Making a Faerie or Angel Costume For Someone? Make Your Own Wings, Too
Doing Simple Sewing Repairs the Right Way (Or the Fast Way in a Jam)
How to Make Homemade Gifts They'll Love
GRAPHIC DESIGN
The Beauty of Contrast and Clarity
How to Make a Legible Garage Sale Sign
Design a Simple Logo
Prioritizing information
BUSINESS
How & Where to Protect Your Work (Intellectual Property)
Artist Pitfalls in Business
Build a Brand and Be Consistent
How to Retain Clients, Vendors, Assistants, and Associates
ART IN RELATION TO OTHER SUBJECTS
Your Passion is Not an Island to Itself
ARTithmetic: Geometry Ordered My Artistic World
COOKING
How to Make a Beautifully Presented Rice Side Dish
Cooking Easy, Healthier Orange Chicken
Gluten-Free Beef Stroganoff
Mini Pizza hors d'oevres
Embellished Croissants
Russian Potato Salad
Medicinal Properties of Herbs and Spices
Cooking for Kids and Other Picky Eaters
Little Kitchen Tips and Tricks
LIFE'S UPS AND DOWNS, AND MISCELLANEA
Failure Redefined
How to Keep Your Sanity When You're Laid Up for Months
The Best Selfish Things You'll Ever Do
How to Keep Your Perspective When You Lose a Loved One
Facing Your Own Mortality and the Big C
Training a Kitten to Walk on a Leash
Dealing with Multiple Food Intolerances
What Faith Has Done for Me
Stuff I Learned By 40
Our Keys to a Fantastic Marriage
How to Keep Your Identity in a World of Conformity
Create if You Feel Like It (Doggone It)!
ANECDOTES, POEMS, RANTS, PROVERBS, AND/OR STORIES
(These just might end up on a new web site.)
Independence Day
New Music Page!
Upgrading Imagery
A Sampler of Colorado Beauty
A Priceless Gift
A Little Poetry
When Appetites Attack
And Who Knows What Else…
AND, not part of the blog, but visit my MUSIC and VIDEOS pages!
About the photos on the header of this page (in no particular order): The double tree is in Oregon wilderness near the Pacific coast; the canyon is in Colorado National Monument on our way to Arches Nat'l Park in Utah; the terrestrial face sculpture is in Lauermeier Sculpture Garden in Kirkwood Missouri outside St. Louis (as is the background for the Eilee faerie trio); the typewriter is a Smith-Corona model I actually learned to type on, the viaduct is in Caesarea on the Mediterranean, Israel; the tiles were in a shop entry close to Beau Jo's pizzeria in Idaho Springs, CO and were originally red and gold; where I'm typing is on our deck at home (the deck's not gray although I like it); the photo in the car featured my mom's '69 Buick Sport Wagon, taken when I was about two. I could write a book about any of these places.
🙂
<><><><><><><><><><><><><>
All content on this site © 2013-2020/present L. Eilee S. George; all rights reserved.