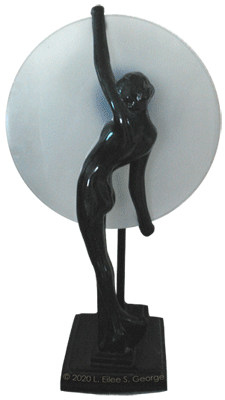 This is the Digital Media Kit for Eilee George. It's a little mix of everything! You'll see a One Sheet, sample Setlist, hear some sound, watch some vids, see some promo photos – the usual.
Of course, you'll find yourself illuminated by more of just about any of these all over the site. You'll get a real feel for my brand wherever you wander here. You can also catch up with me on my Vimeo page or my Twitter feed. A bit later, I'll add some more social media and some viable shopping venues for not only my music, but also my art and writing. And of course, merch will follow.
But for now, on to the Digital Media Kit….
Video – here's a sample performance:
Sound: Here's a little 60's medley I arranged, thanks to the Association & the Fab Four:
Eilee's One Sheet (a little vintage feel to go with the vintage sound):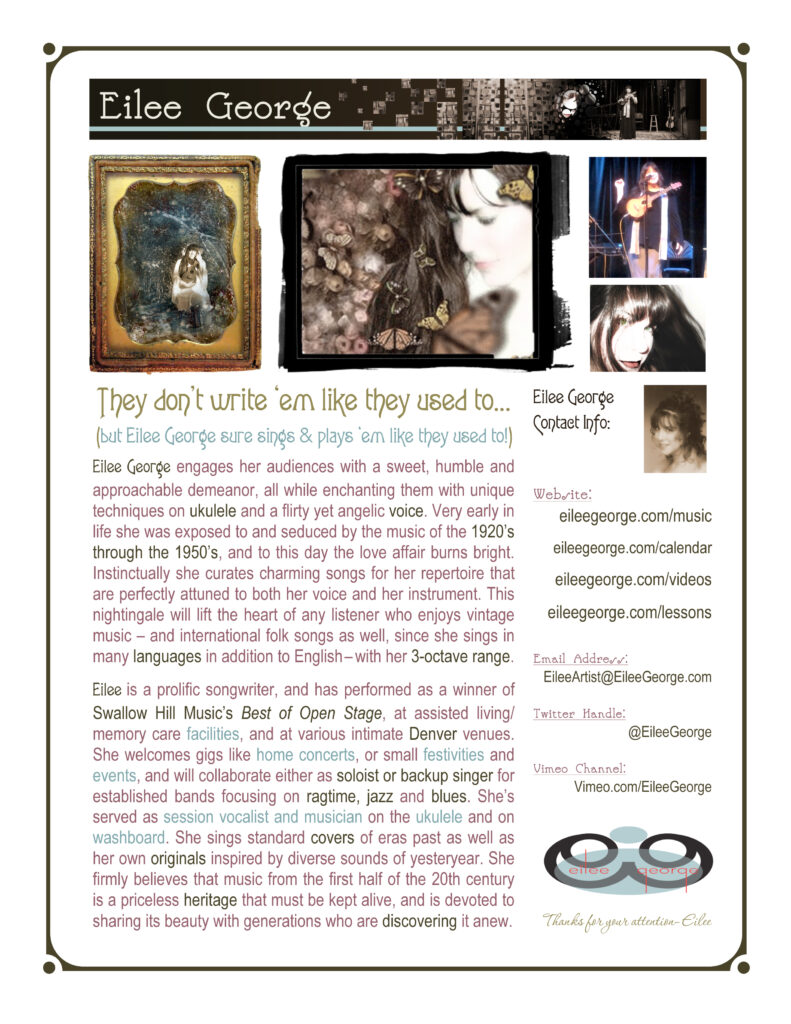 Eilee's Sample Setlist (new ones are added; old ones drop off; none are guaranteed so please give ample notice before performance of which ones you are interested in):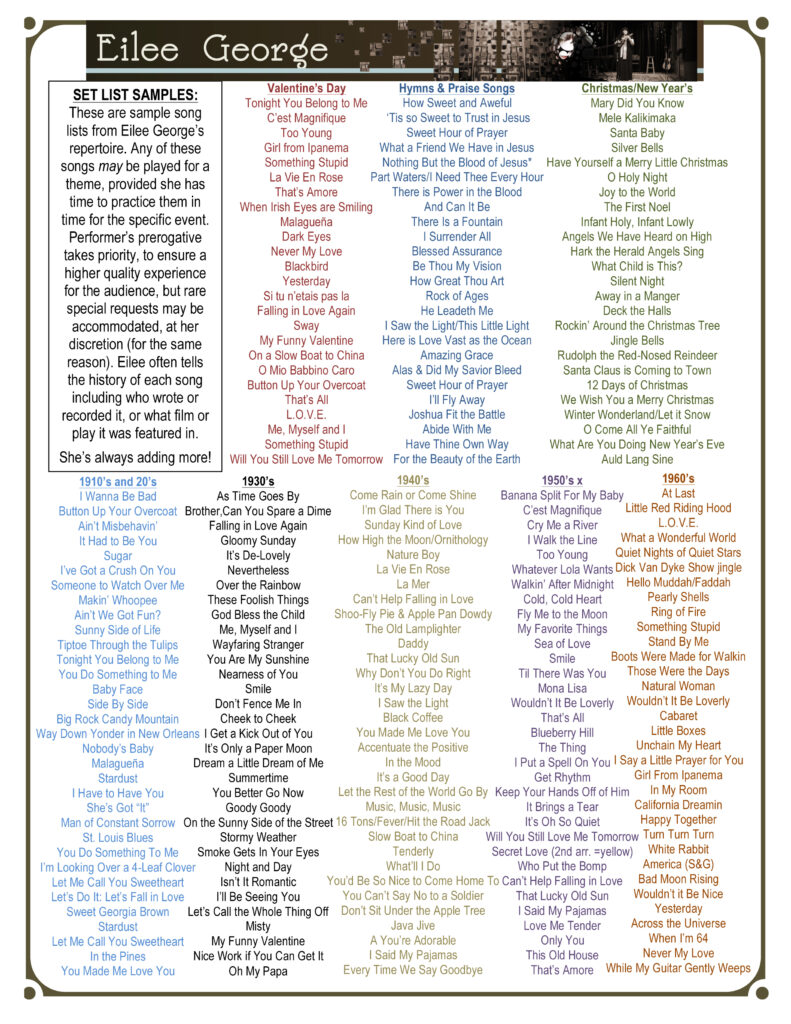 Eilee's sample Booking info (subject to changes and I may not update the online version as often as the physical contracts are updated):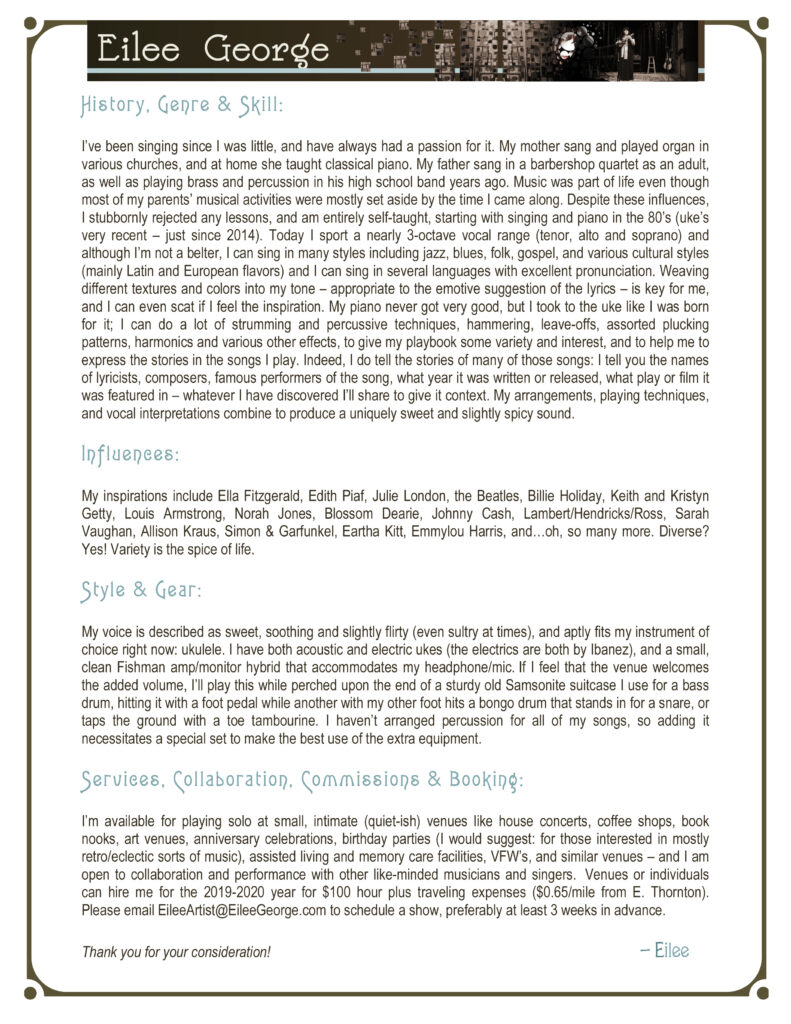 Eilee's Flyer: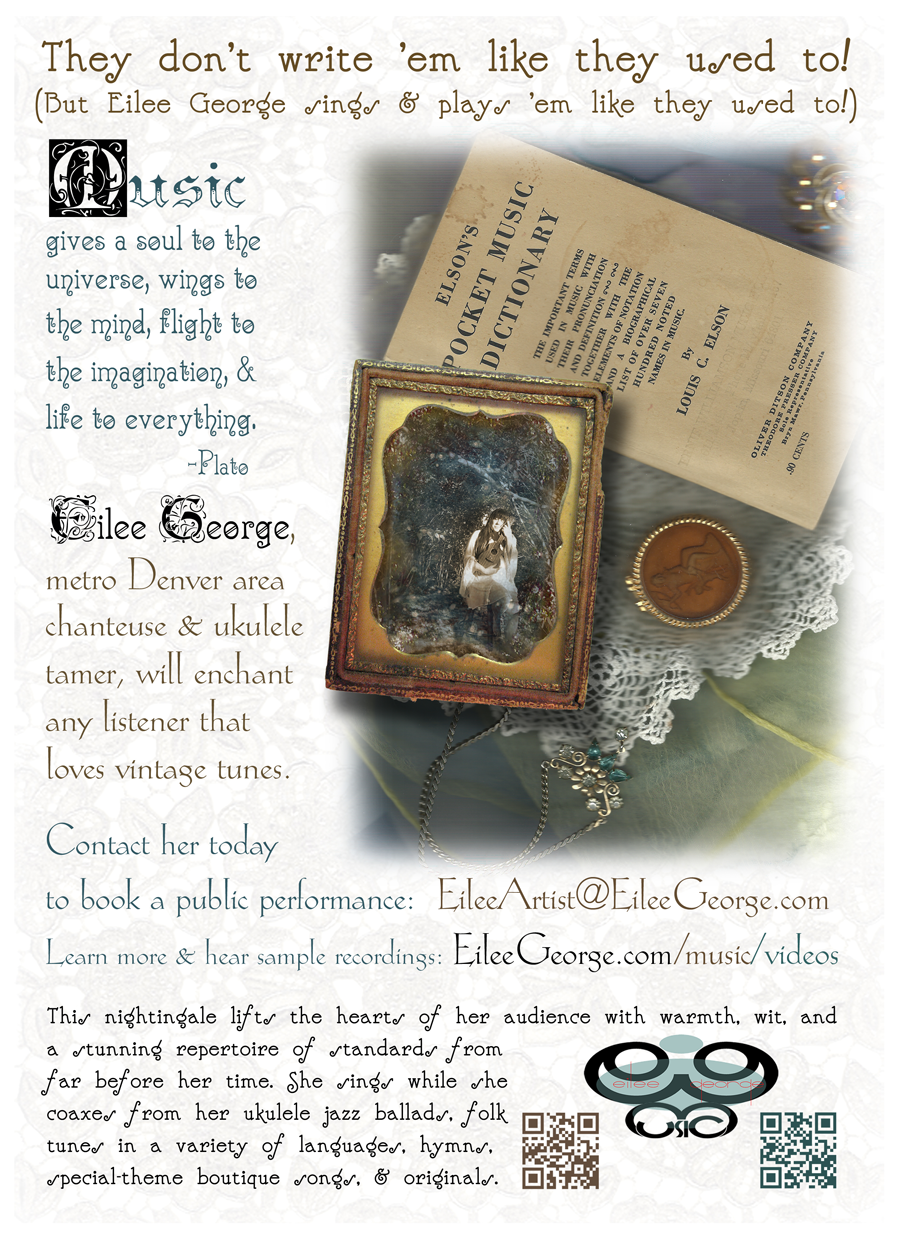 Eilee's current Promo Photos: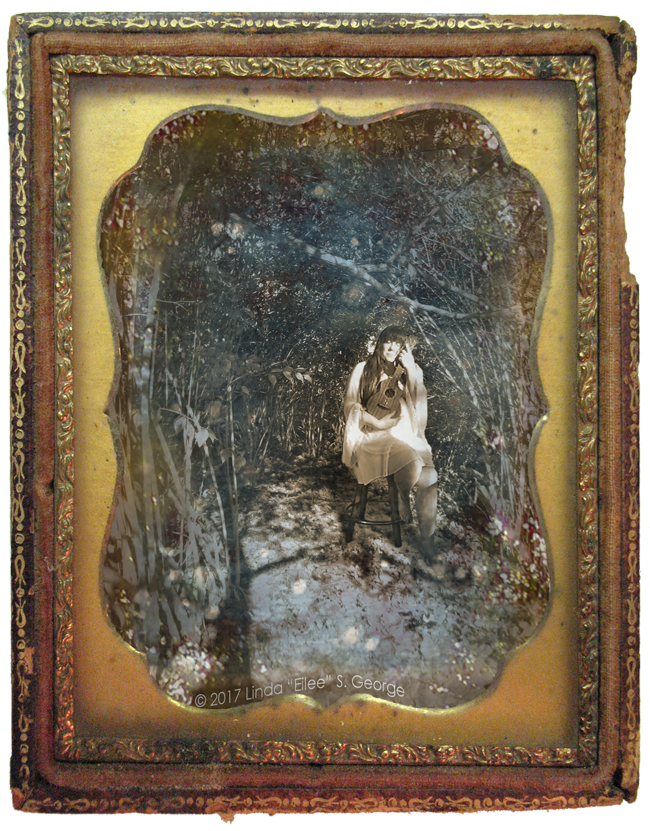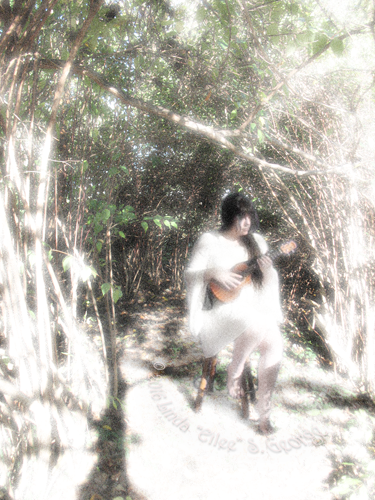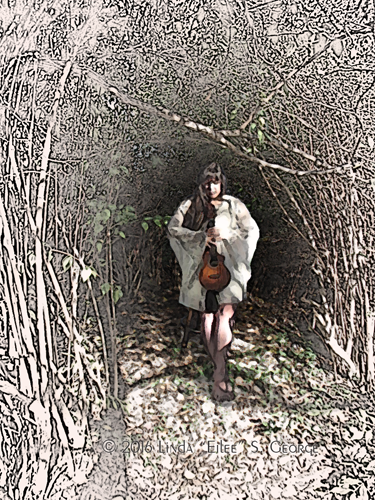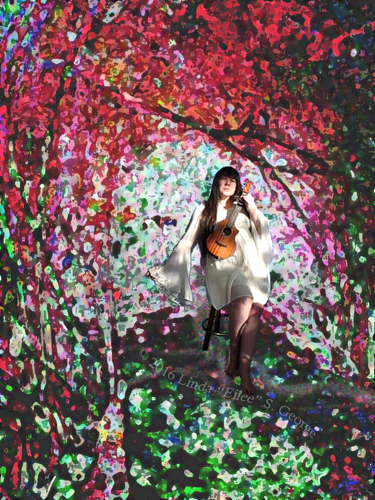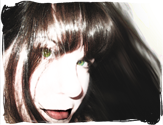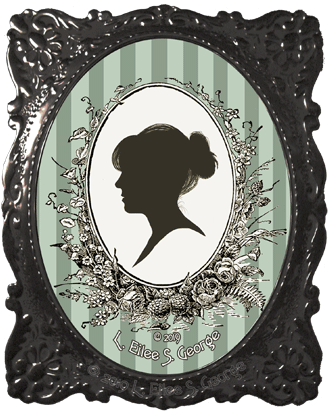 That's a good start. There will be more; I'm still gathering and producing media and the site is under redesign still. Thanks for your patience.
♥ – Eilee