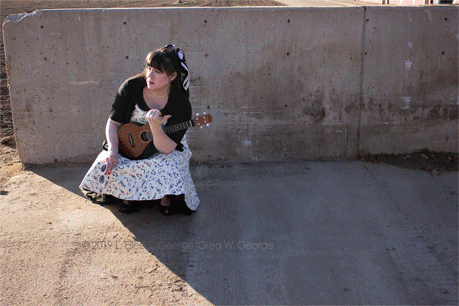 Eilee performs at numerous small venues including open mic nights, hootenannies, assisted living facilities, memory care facilities, and home concerts, and plans to add other venues such as farmer's markets and various pedestrian malls in the area whenever she feels like it and the weather cooperates. Here's where you can see some sample calendars and info on booking. I'm still rearranging some of the content among old and new pages; please bear with me! For now, here's some of the older info:     Here are scheduled events on Eilee's performance calendar, mostly open stage appearances and performances at retirement homes and memory care facilities (perfect fits for her repertoire), but she is expanding to more venues soon.
If they're not private events, I'll try to post where here, since I'm anti-social media. …I know, I know.  😛 Well, I did get Twitter finally. And Vimeo.
Below my current CALENDAR, please see if there are any current and/or relevant FLYERS directly beneath it.  Below that you can find some needlessly old previous calendar pages and previous flyers if you're really crazy curious. I neglected to post the last few months of activity, but it has lessened on the musical front as I'm designing a couple of websites right now. I'm still out there but it's private events…I'll update when more accessible…but feel free to book me for your event: my schedule is quite flexible!
UPDATE, January 2021: We remain in an "iffy" stage of the pandemic, but I am still available for small gatherings with social distance and masks (yes I can sing in one). To keep everyone safe (singing without a mask has been proven to spread droplets much further than just talking, so, since I have no idea what/who I've come in contact with at any given time, I will adhere to keeping your guests healthy over my own convenience, until everyone wanting vaccinations has already had them for a while; I'm still waiting).
Before we get to the calendar stuff below, I want to put a little thought out there. Musicians and artists of all sorts have had their income decimated throughout this pandemic. Many of us have been trying to find alternate forms of income and in my case, it's been very difficult. I am trying to formulate a way to fund my efforts to get EP's, albums, and licensing deals as well as distributions arranged and funded. With no income all year, I need help of people who want to help keep music alive. We can't create and release in a void – we need you. I'm making a page for funding, and as it develops it will have links added to it to facilitate that – but you can always Contact me directly for sooner options that are more old-school. To read more, please click the rosy "SEED Money" seed packet image adjacent to this paragraph.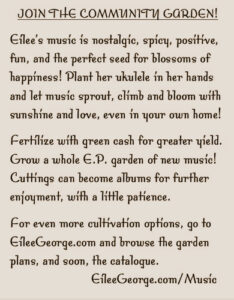 I genuinely appreciate your interest! I will reward my sponsors when I have some income coming in, if you give me adequate ways to contact you to do so. If you have suggestions of platforms that I can use for this while I'm figuring it out, I welcome the ideas too! Thank you.
UPDATE, October 2020: COVID-19 is still making the music biz difficult. Rampant wildfires and smoke in our state also were prohibitive for months. Physical therapy from my accident is finally complete. I have been writing a TON of songs! Looking forward to performing them and my favorite cover tunes when this virus mess is over. I CAN DO HOME CONCERT PERFORMANCES OUTDOORS, e.g., ON PATIOS if you are interested in hiring me now, before pandemic's end. I'll take all necessary precautions to keep you, your guests and myself safe. Additionally, I'm still designing websites and selling artwork and prints while I copyright all these songs. Lessons are still available for drawing or ukulele. I'm also a first-rate cat-sitter, lol!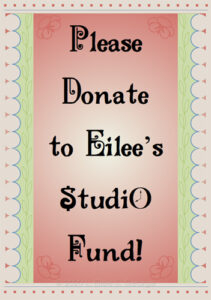 UPDATE, March 2020: I got hit pretty bad in a pile-up on the interstate December 2; it's March and I'm still in (remote and slow) physical therapy. I hoped to be out performing again later in March. Was working hard to recover!!!  But then…Corona Virus….  :/  I am on a temporary hiatus but plan to perform publicly again once it is deemed safe to do so (considering many of my clients are in Assisted Living and Memory Care facilities, much of my music income may be eliminated for months; I would appreciate any socially-distanced alternative performance opportunities.  🙂
You can hire me to perform, or to teach you or a loved one to play ukulele, in order to help me fund my albums! Or donate! See details at the page linked to by the "Donate to Eilee's Studio Fund" image just next to this.
Easily explained by the above announcements, the following calendars are sadly oldish (2019):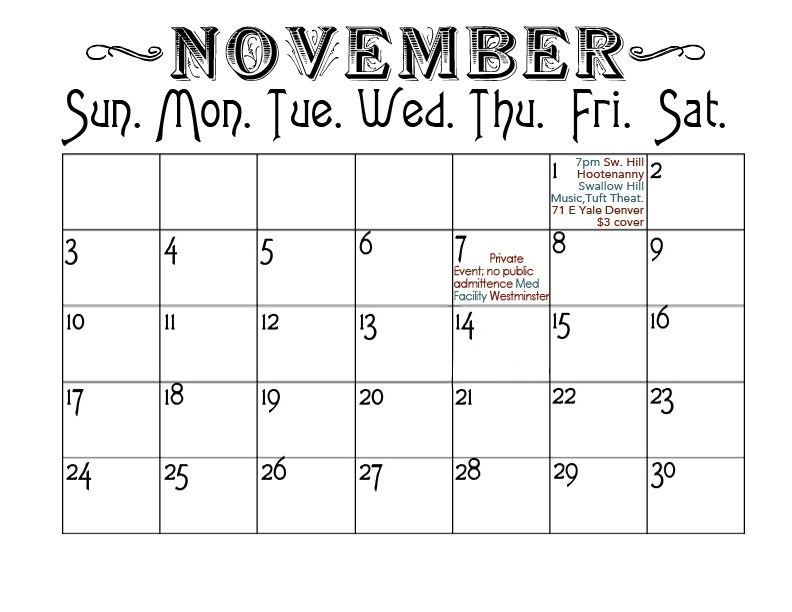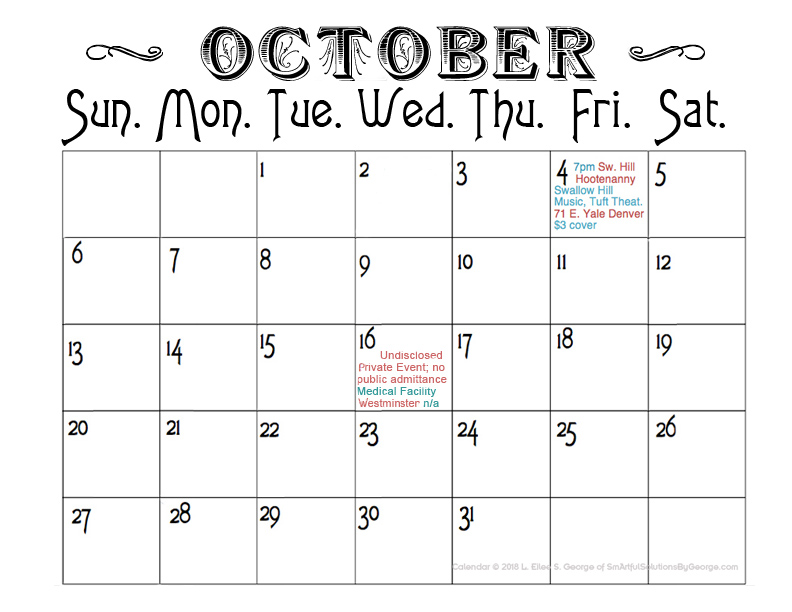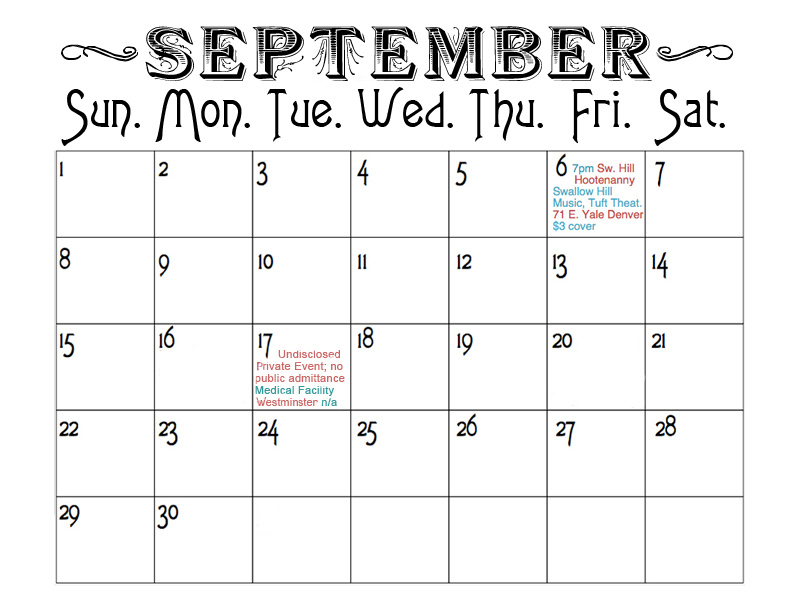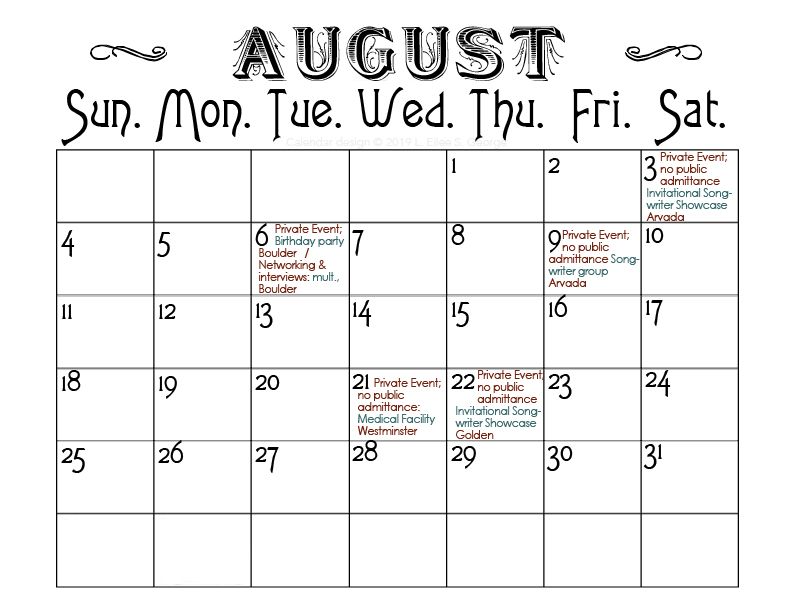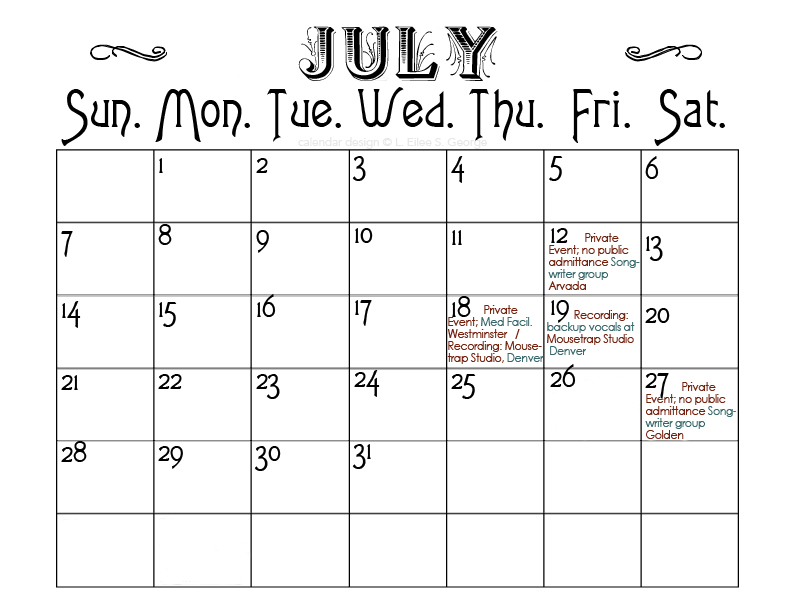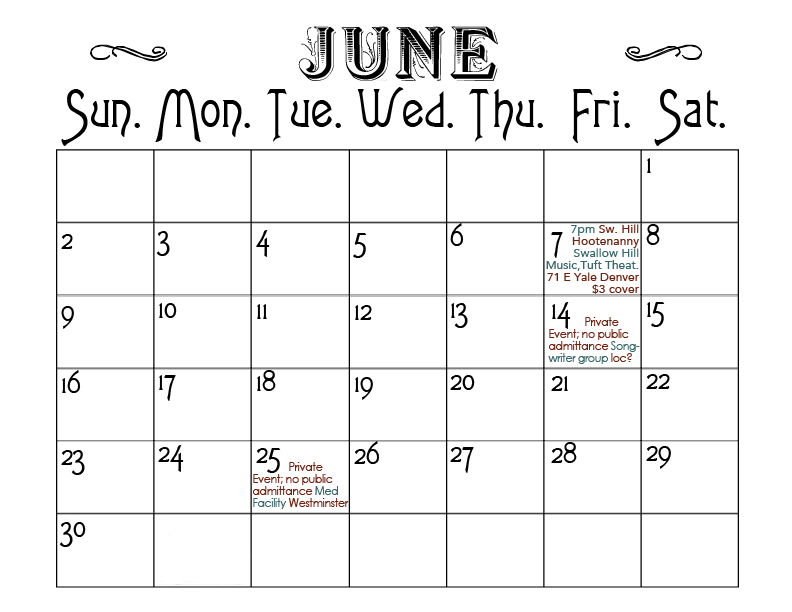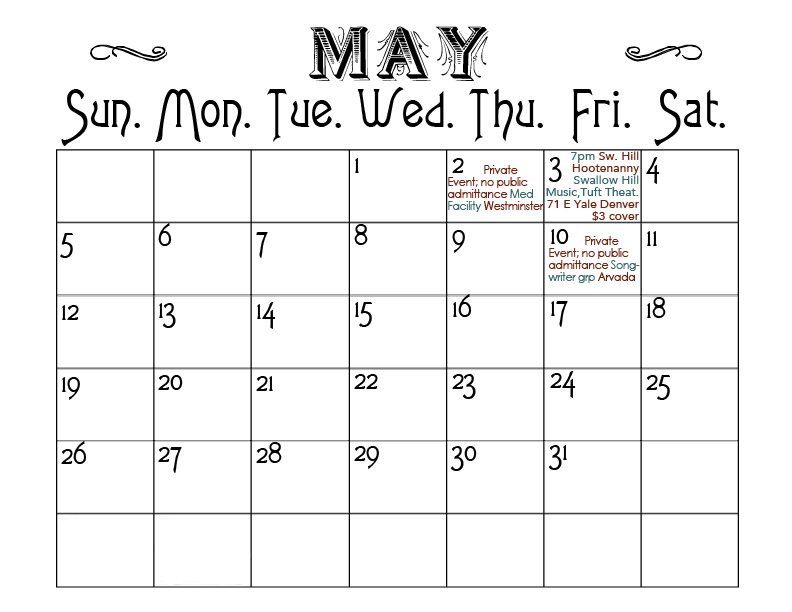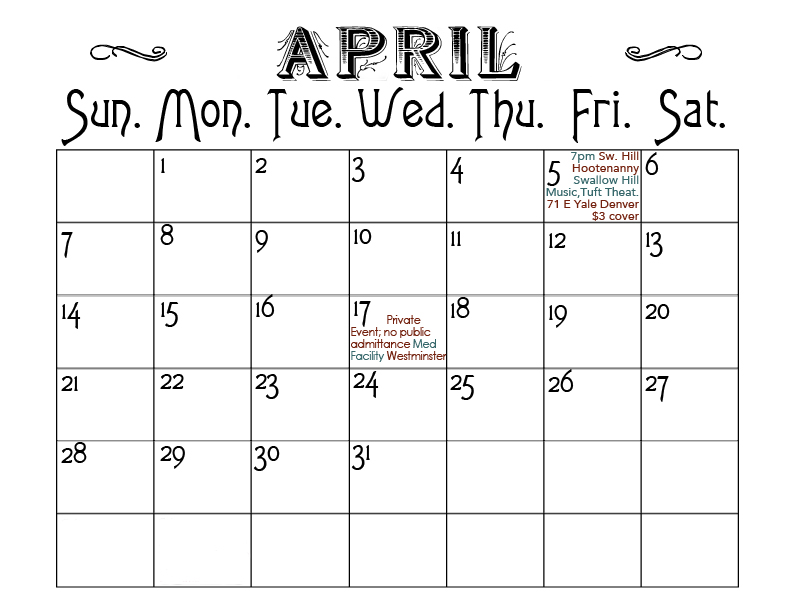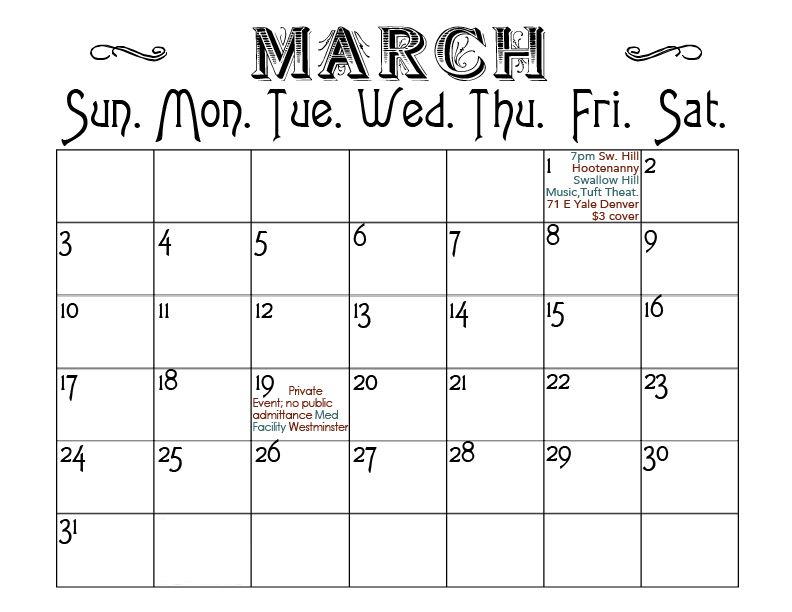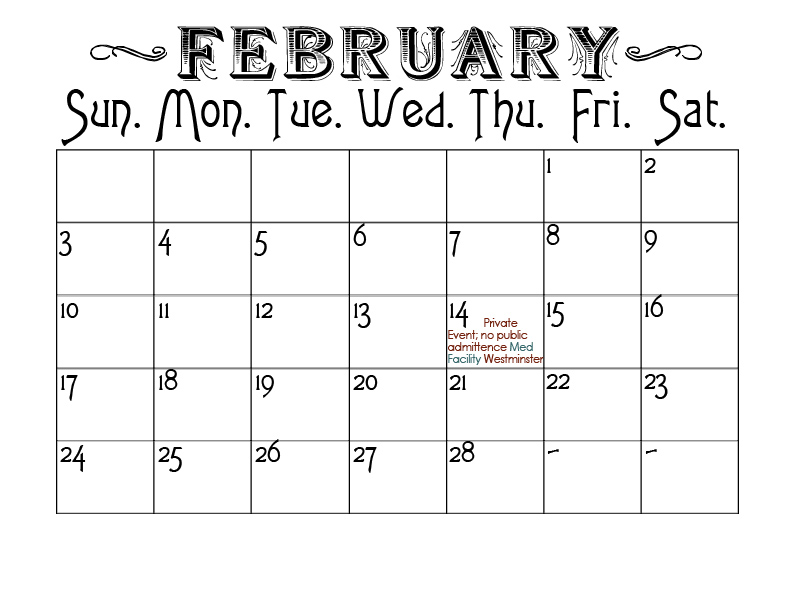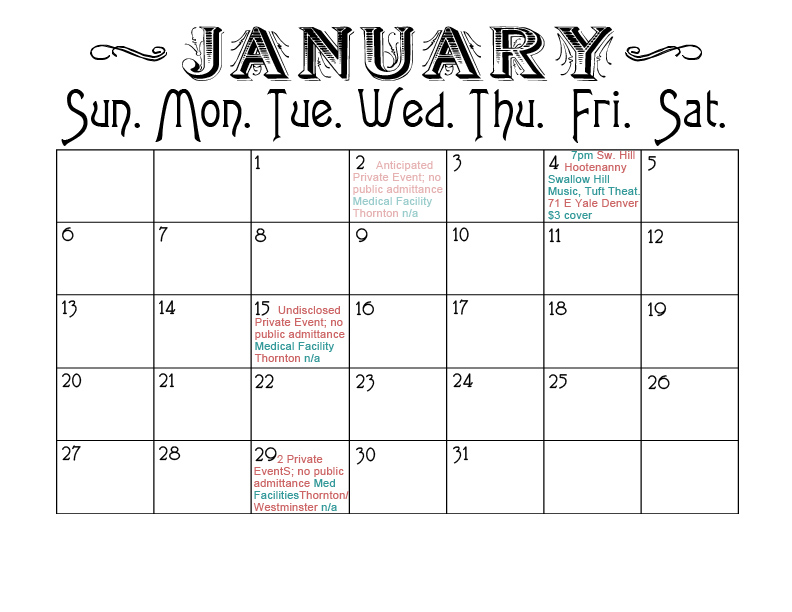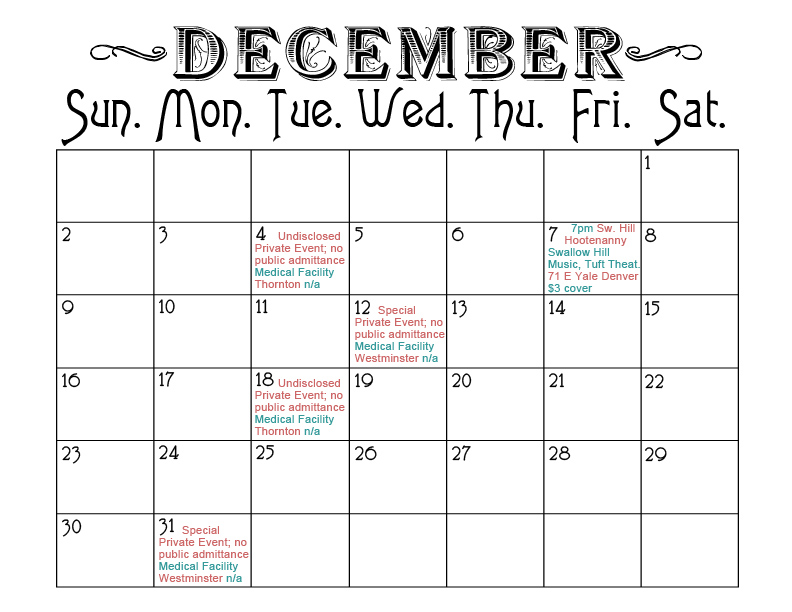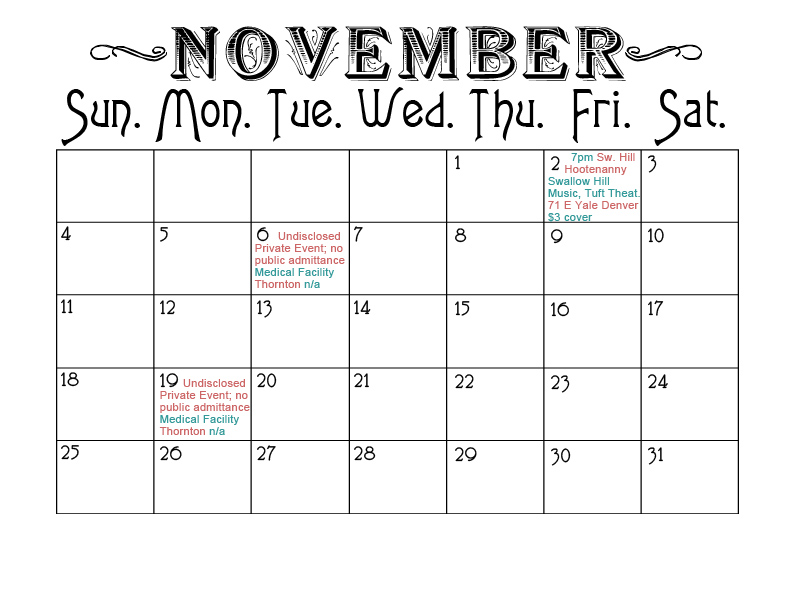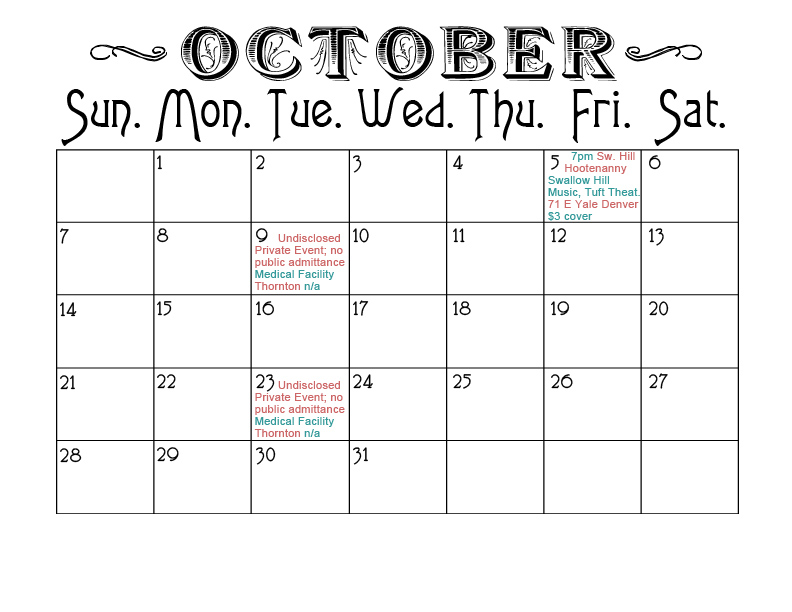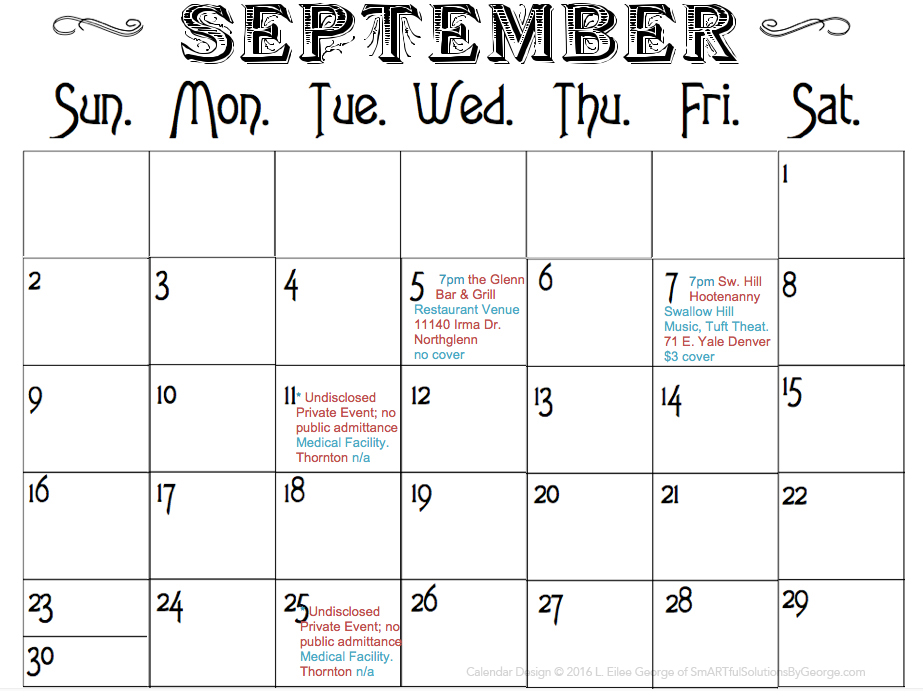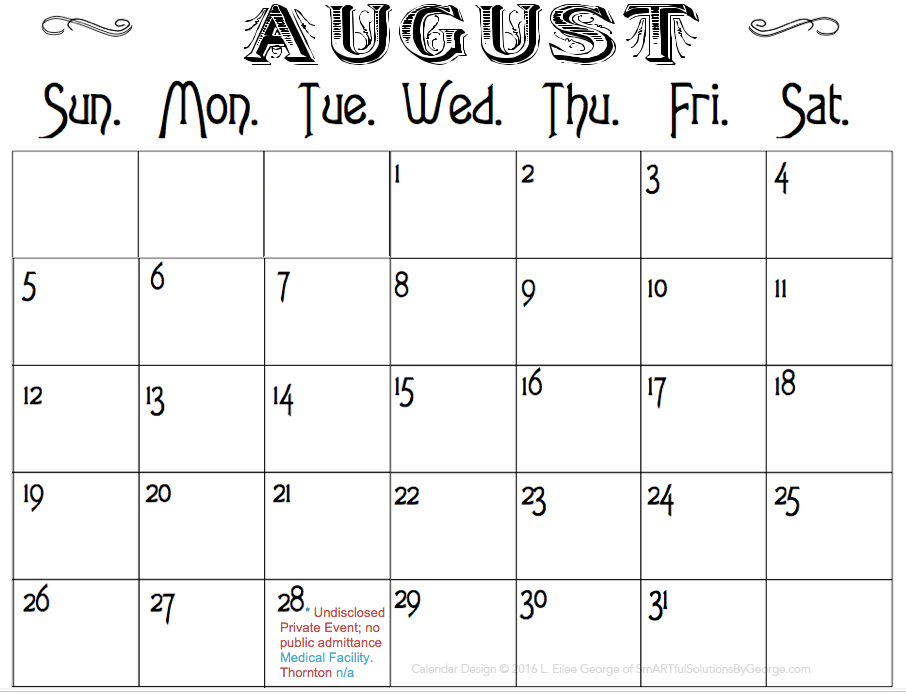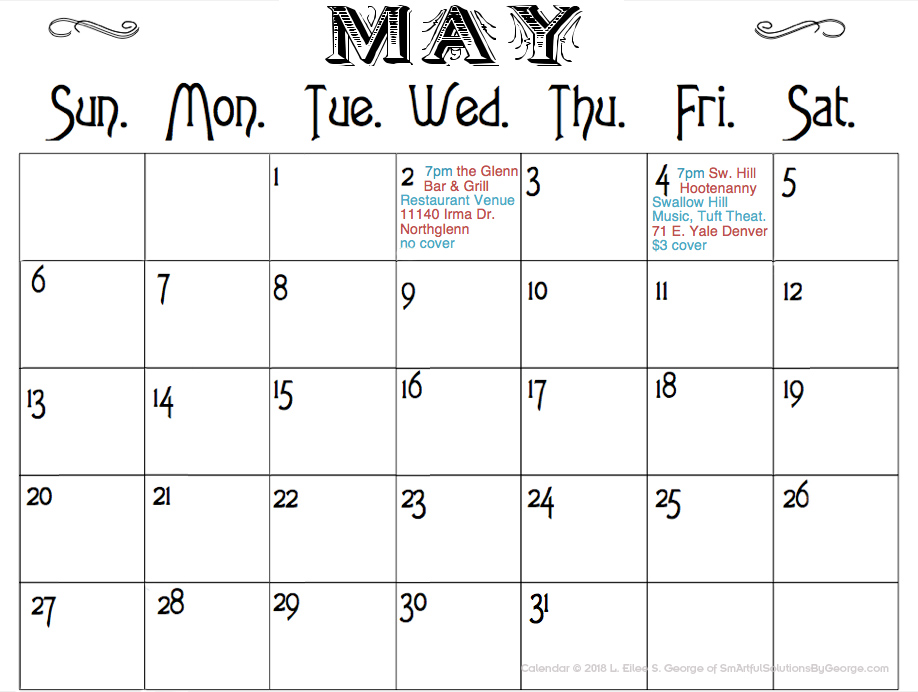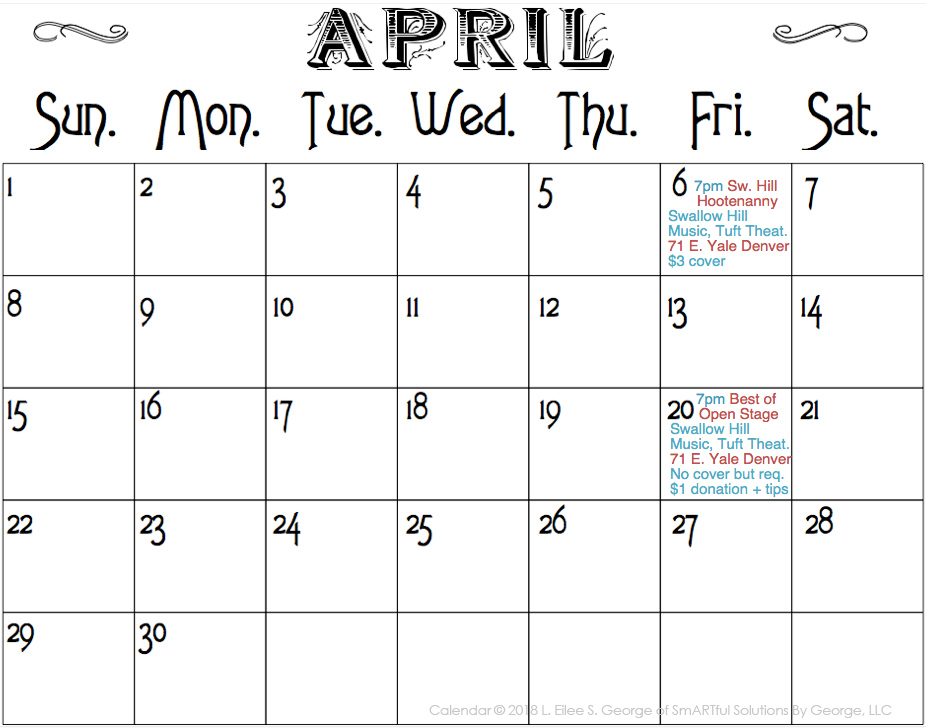 Flyer

(s):
(And yes, I do design my own swag.) This one's past, but I'll put NEW! on new ones so you see.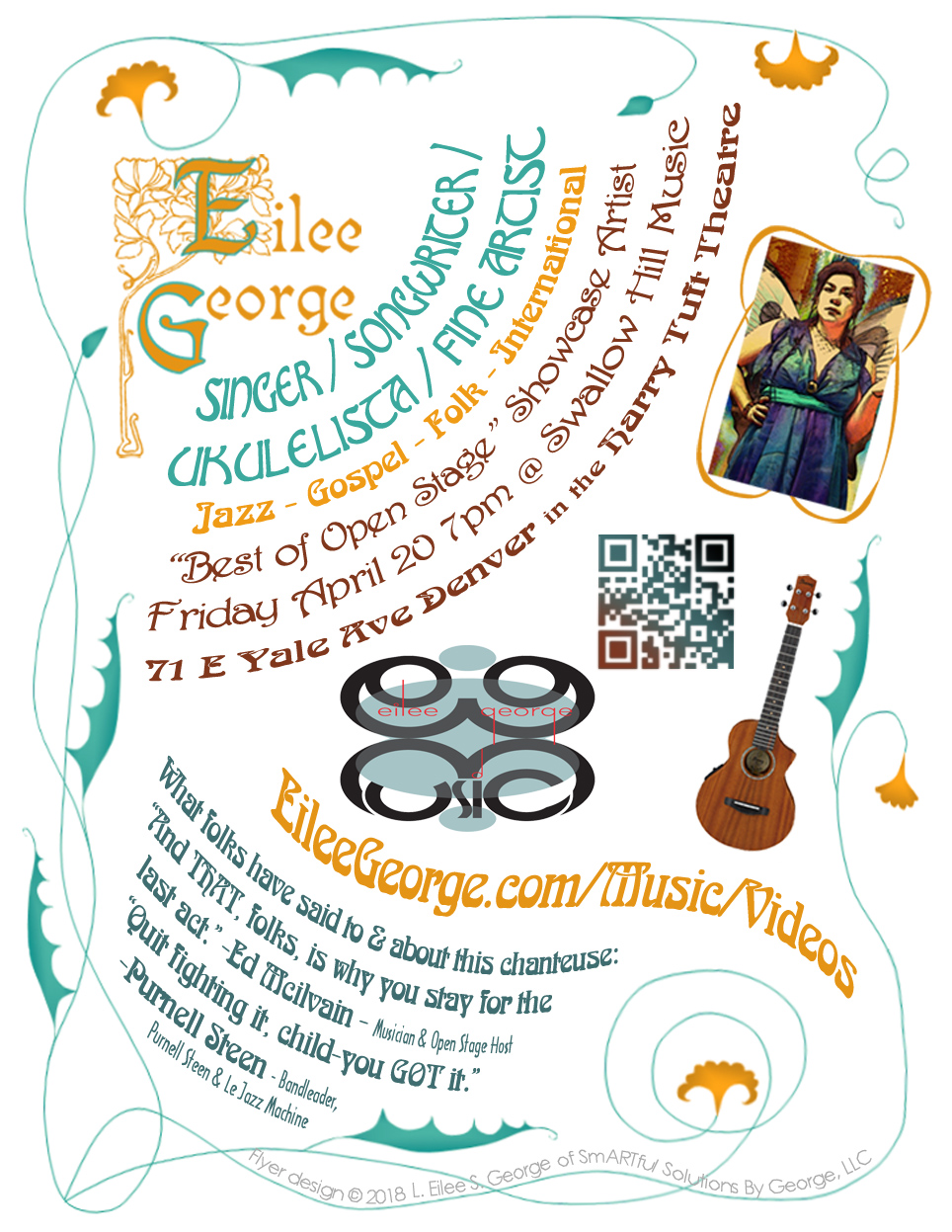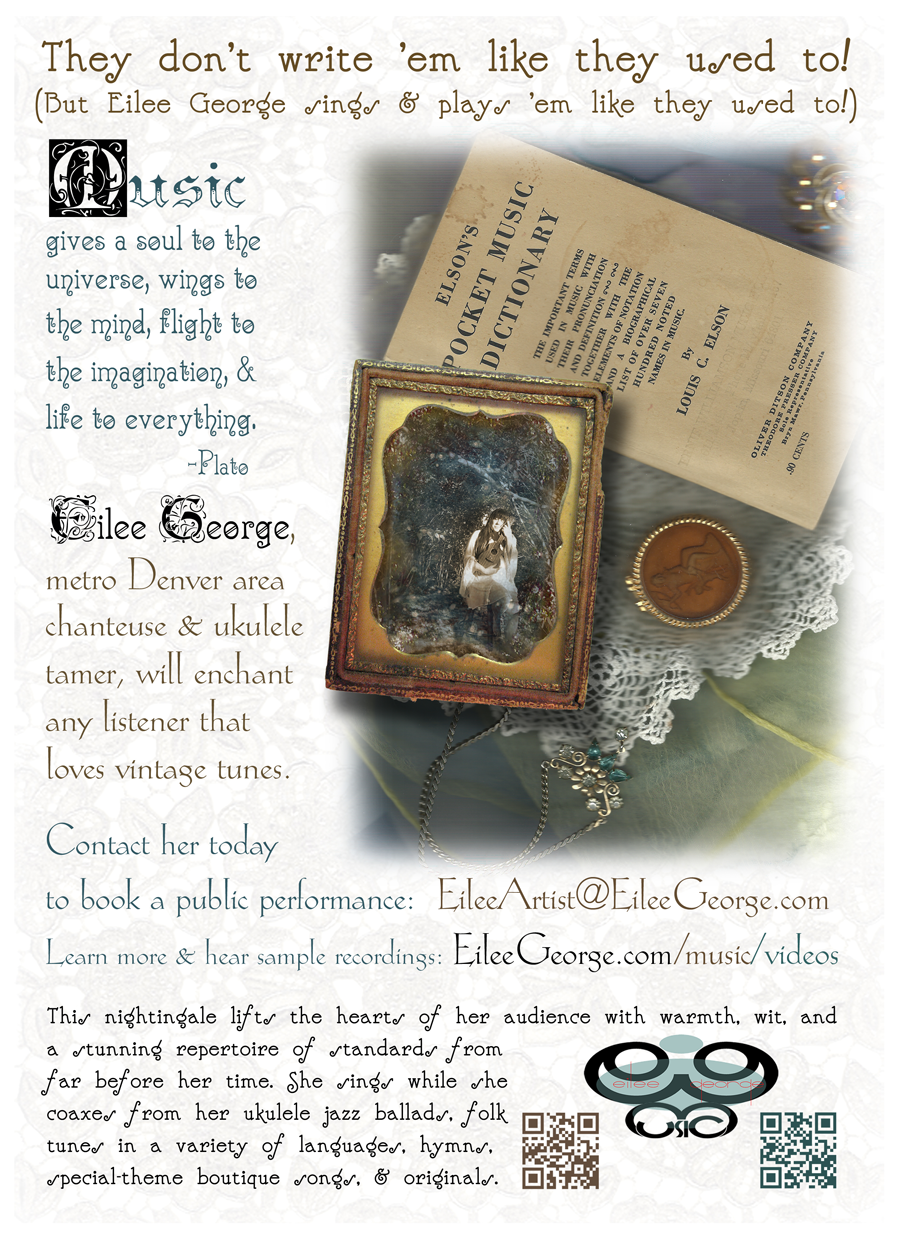 Love this fresh chapter in my life…this is so cool (giggle). Thanks for checking this out! 🙂 Eilee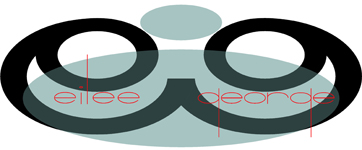 All content on this site © 2013-2020/present L. Eilee S. George; all rights reserved.